The perfect book for lovers of mystery...and history...
A wonderful historical mystery!
Join President Grover Cleveland and his young bride as their
resort honeymoon is interrupted by murder and intrigue, forcing
the appealing couple to become detectives and solve the crime!
The year is 1886 and Grover Cleveland, 22nd President of the United States,
has at age 49 taken a bride, the lovely 21 year old Frances Folsom.
Married in the White House itself they have raced by swift carriage,
with meddlesome reporters trailing their every move, to take a private
train to the isolated Victorian mountain resort in Deer Park, Maryland,
where they hope to share a wonderful honeymoon.
But, unbeknownst to them, besides the annoying presence of the press,
there are dastardly schemes afoot and the suspicious death of one of
the reporters complicates things for the happy couple, forcing them
to investigate the mystery with the help of the police
and others guarding them.
Written by Gary Alan Ruse, author of five published novels
("Houndstooth" and "A Game of Titans," published in hardcover by Prentice-Hall,
"The Gods of Cerus Major," published in hardcover by Doubleday, and
"Morlac: The Quest of the Green Magician" and
"Death Hunt on a Dying Planet," paperback originals by NAL/Signet Books)
and numerous stories in magazines and anthologies,
as well as more than a thousand newspaper stories
for Miami's Community Newspapers and the old Miami News.
For the new Amazon Kindle eBook click here.
For the new Barnes & Noble Nook eBook click here.
For the Smashwords eBook edition in multiple formats, click here.
For the wonderful new audio book edition performed by Erik Baker, click here.
Or for a 100 page 6" X 9" trade paperback book
just click here:
Click here to visit Gary's webpage for his epic fantasy novel:

MORLAC: The Quest of the Green Magician

For the history of the Mystery genre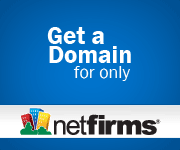 Note: Background music midi file is of John Phillip Sousa's march, "The Bride Elect," midi file sequenced by Woody Higginbotham.

Copyright 1988 and 2007 by Gary Alan Ruse. All rights reserved. This work may not be copied or duplicated in whole or in part, in any form or format, including digital or other electronic means, without the express written consent of the author. It may not be posted on the internet or made available for distribution by other means.